Press conference with PanKe Shava at Bandershtat festival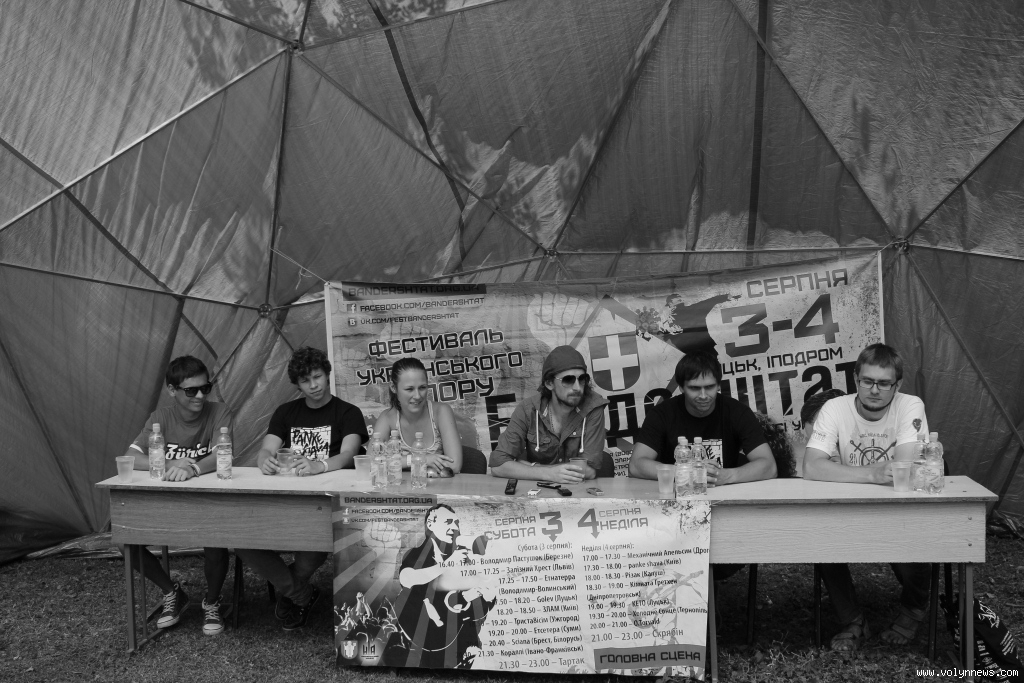 The performance in Lutsk for us is a performance for the native audience, native territory, the people who will listen to us. Lutsk for me - is my second homeland ...
... We have just arrived from Przystanek Woodstock festival, we will play for the first time at Bandershtat. As I've found out about this festival, I liked that it has not only music orientation but ideological. I am a vegetarian, I do not smoke and do not drink, and the territory free of smoking and alcohol - its a big plus. I am honored that there is such a festival in Ukraine that promotes this idea ... "
Read further: